At disposal, for our guests in guestrooms only (+16 y.), free access to our fitness room including an infra-red sauna: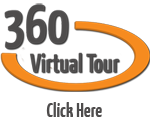 Infrared sauna with color therapy and oxygen generator allows to enjoy the benefits of the sauna without suffering the great heat of traditional saunas that cause significant thermal shock. Regular use infrared saunas to erase fatigue and stress, relieve pain, improve skin quality and facilitate weight loss. The infrared sauna is an alternative to traditional sauna but the principle remains the same: the heat generated causes heavy sweating:
Treadmill of exceptional quality, efficient and comprehensive, "Horizon Paragon 408" is a high-end treadmill with a huge engine of 4 CV for a maximum speed of 20 km / h ...
A power tilt up to 12%, a cushioning system, a spacious running surface, watch this video:
For our weight bench, choice is a device "Domyos" with "Guided load" representing safety, convenience, and efficiency. Suitable for all skill levels, guided loads fitness equipment combine the benefits of free weights and weight benches with minimal constraints. With integrated charges, no manipulation is required. Practice and safe your strength training, you simply set the desired load to lift and carry you safely.
The elliptical "Orbit Gym" David Douillet is the most comprehensive fitness machine that exists to work on his fitness and eliminate excess fat by toning the body. Reproducing perfectly the movement of the race on foot by an elliptical pedaling motion associated with a forward arm motion back, the elliptical has the feature to combine the advantages of a bike, a stepper and a treadmill: