Indoor heated pool for our guests in B&B:
Our indoor pool, inside basement of the Guesthouse, 7m x 2m50,
installed in the large vaulted cellar and therefore directly accessible by staircase stone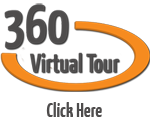 offers an ideal temperature (30°), antiflow swimming system,
and two benches "bubble bath"
(Alternative to our outdoor pool, mirror effect,
heated from April to October ...)
Acces to the pool pass by the old cellar:
Depending on the lighting, sports area or place of relaxation for your relaxation ...

This comfortable space was, in the eleventh century, the dining room of the monks,
then place where pressing the grapes (the old press remains installed for your viewing pleasure!).


It's a place to relax when the summer heat is too high, and of course throughout the year,
as our indoor heated swimming pool is available from our b&b rooms directly from the house.
In a niche at the door of the old wine vats,
we installed a copper and brass shower knob from last century,
whose mechanism was restored by our plumber!
We are sure that you will discover with enthusiasm,
and throughout the year
our indoor pool and feel just as comfortable as our outdoor swimming pool:
This second pool is made of wood, as well as the outdoor one, 1m40' deep, and has two bubble bench and antiflow swimming.