"Mélomanes": Very Large room, Private balcony, whirlpoolbath
On the first floor of our guest house, you will be pleasantly surprised by the space available in this vast air-conditioned guest room of 25 m2, romantic and charming, facing south. As your hosts are singer and musicians, the thema is... music!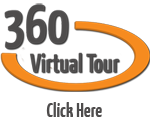 This charming guest room with traditional character has a kingsize bed
equipped with Hybrid mattress which hit the exact shapes of your body, helps to reduce pressure on the body and keeps an ideal sleeping position. This bed, warm in winter and cool in summer, gives you optimum comfort while throughout the night.
In the calendar below, colored date means that this room is allready booked for the night.
In case of trouble, please check your browser, or feel free to contact us in case of any difficulties.

To book any other night available, please follow this link.
1 night , breakfast included

From Three nights,
discount on your stay:

From Six nights,
discount on your stay:

175 €

152€ / night

143€ / night
Général conditions here.
As in all rooms , Mini bar, WiFi, USB phone dock , DVD player and French digital TV programs are available.
All our guestrooms have individual air-conditioning reversible.


Revolutionary system! Complementarity of two different technologies for quality sleep: A layer of latex support a waterbed conditioned, 100% fiber-reinforced for stability, covered with a memory-shape matress, all integrated in a special cover ultra comfortable: an unbeatable feeling to sleep intense and a total well-being! Anti-allergic, these mattresses do not allow any condition of existence to dust mites and offers a perfectly hygienic sleep.
The mattress has a proven ability mild relaxation, and heat therapy facilitates sleep. The feeling of lack of gravity causes the feeling of wellbeing. In this way, body and soul enjoy a healthy sleep and intense ery.
Booking one of our guestrooms gives include (no extra charge) to whole Guesthouse offers:
Our swimming pools, indoor and outdoor with its jacuzzi, Fitness room and billiard room,
table tennis and petanque, terraces and gardens.
The bathroom combines a large shower and a double hand wash basin with a balneo whirlpool bathtub which releases jets of air and water,
and include private separate Toilets.
The towels are naturally present, and also a set for pools and Jacuzzi access (bathrobe, bathtowel, sandals),
...and access to the balcony with view on wineyards!
From the balcony, upon the pool, beautiful wiew on the famous "Massif des Maures"...
...and a great wiew on the vineyard!
Our guesthouse was selected in 2013 by Figaro Magazine


as one of the "most beautiful guest house in France",
and get in 2013, 2014, 2015 and 2016 the "Certificate of Excellence" by Tripadvisor