Guestroom with a round waterbed!
This guestroom accomodation offer an exceptional circlesized waterbed (2m30):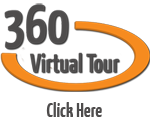 Its original and unusual: Discover a new way of sleeping!
Water is a natural element. Sleeping in water is a great feeling and also extremly restful!
In the calendar below, colored date means that this room is allready booked for the night.
(In case of trouble, please check your browser, or feel free to contact us in case of any difficulties.)

To book any other night available, please follow this link.
| | | |
| --- | --- | --- |
| 1 night , breakfast included | From Three nights: | From Six nights: |
| 165 € | 145€ / night | 139 € / night |
Général conditions here.
Booking one of our guestrooms gives include (no extra charge) to whole offers:
Our swimming pools, indoor and outdoor with its jacuzzi, Fitness room and billiard room,
table tennis and petanque, terraces and gardens.
The water mattress for two includes two separate pockets so that the people sleeping on it don't get in each other's way (but it's just one mattress). The two water pockets are in a foam frame of 230 cm in diameter, with immediate stabilization by fiber layers and the regulated temperature provide a maximum of comfort.
As opposed to traditional beds, water mattresses guarantee the most comfortable temperature:

A thermostat always heat the mattress to adjust the perfect temperature... the ultimate in comfort! Nicely heated in winter and pleasantly cool in summer: the water mattress is temperature regulated. A flexible separation isolates thermally the two beds without compromising comfort if somebody chooses to lie across the bed.
In each guestroom: Mini bar, WiFi, USB phone dock, DVD player and French digital TV programs are available.
All our guestrooms have individual, reversible air-conditioning.
Our guesthouse was selected in 2013 by Figaro Magazine


as one of the "most beautiful guest house in France",
and get in 2013, 2014, 2015 and 2016 the "Certificate of Excellence" by Tripadvisor