Original Guestroom Vintage in Provence
On the second floor, you will be surprised by the originality of our guestroom with an unusual vintage look
and trendy "factory" because the furniture are ... in iron!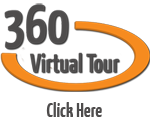 In the calendar below, colored date means that this room is allready booked for the night.
(In case of trouble, please check your browser, or feel free to contact us in case of any difficulties.)
To book any other night available, please follow this link.
1 night , breakfast included
125 €
Général conditions here.
Booking one of our guestrooms gives include (no extra charge) to whole offers of our guesthouse:
Our swimming pools, indoor and outdoor with its jacuzzi, Fitness room and billiard room,
table tennis and petanque, terraces and gardens.
No wonder therefore that are in our house number of meters, indicators, controllers, ammeters, voltmeters and other rheostats we gathered in this b&b room dedicated to the modern "technical"!
It's a electric atmosphere: the glow of the famous machining "Jieldé" workshop lamps (French product since 1950), and more recently wifi network, phone dock/clock, tv/dvd, as well as a mini bar at disposal of our guests.
and facing the authentic work table from our grandfather (on which we left the marks of its first use)
that you enjoy an exceptional view of the Massif des Maures facing you, facing south..

This guestroom in provence offers a panoramic view of our pool in the foreground,
and the Hills and the Plaine of "Maures", National Nature Reserve.
The bathroom combines a shower and an antique hand wash basin,
and include private toilets.
The towels are naturally present, and also a set for pools and Jacuzzi access (bathrobe, bathtowel, sandals),
In each guestroom: Mini bar, WiFi, USB phone dock, DVD player and French digital TV programs are available.
All our guestrooms have individual air-conditioning reversible.
Our guesthouse was selected in 2013 by Figaro Magazine


as one of the "most beautiful guest house in France",
and get in 2013, 2014, 2015 and 2016 the "Certificate of Excellence" by Tripadvisor