Original accomodation in "The Bus!"

A real pleasure to drive this monster over 300cv with a Cummins turbo-diesel engine 800ci engine ...
In the calendar below, colored date means that this room is allready booked for the night.
In case of trouble, please check your browser, or feel free to contact us in case of any difficulties.
To book any other night available, please follow this link.
1 night , breakfast included

From Three nights,
discount on your stay:

From Six nights,
discount on your stay:

185 €

157€ / night

148€ / night
Général conditions here.
Two bunks in the "Bus" are suitable for 1 ou 2 kids 10y. old mini... and 1m60 high max!
| | | |
| --- | --- | --- |
| | From Three nights, discount on your stay: | From Six nights, discount on your stay: |
| 50 € | 42€ / night | 40€ / night |
I N F O R M A T I O N - A T T E N T I O N - I M P O R T A N T !!!: The Bus is only available from April to October
In cold season, we only book few days before (last minute), depending the weather.
Panoramic view inside the Bus: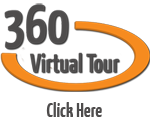 A large sofa welcomes you, with Tv/Dvd set and a fridge for fresh drinks and water.
Bathroom (Yes there is a bath... cause not enough high: you must seat to take shower!), double sink & toilets.
The towels are naturally present, and also a set for spa access (bathrobe, bathtowel, sandals) ...

And your room, with queen size bed and hybrid matress (water + shape memory)
AirCo,Télévision: nothing is missing for a particular night...
This is Usa, This is the "Bus and Breakfast" !!
The Bus is not suitable for young kids: minimum 10y; old... and maxi 1m60!
Booking this unusual guestroom includes (no extra charge) whole offers of our Guesthouse:
Our swimming pools, indoor and outdoor, Fitness room, billiard room,
table tennis and petanque, terraces and gardens.
New look of "SchoolDays": and his mailbox: SchoolDays@lagrandelauzade.com
Our guesthouse was selected in 2013 by Figaro Magazine


as one of the "most beautiful guest house in France",
and get in 2013, 2014, 2015 and 2016 the "Certificate of Excellence" by Tripadvisor
The famous landmark you will not find anywhere else in Europe:
Here is Mr Moki, the mondial specialist of Crown Buses,
He proudly drive the Bus in the December storm, from Orégon to California:
Unusual guestroom, located at the foot of the house,
with of course access to our heated pool and it has a private terrace with Jacuzzi.